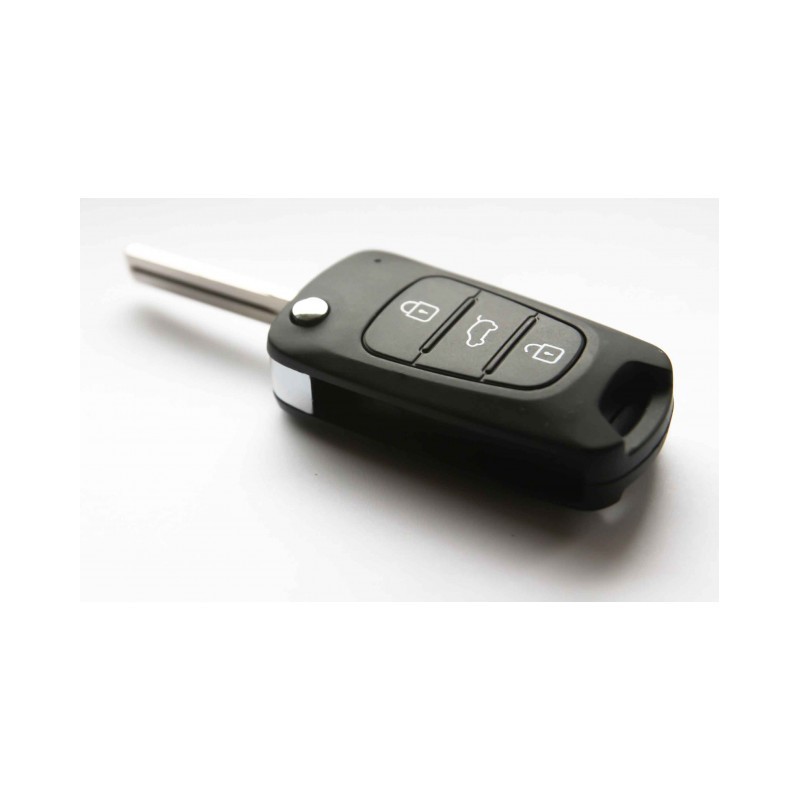  
Hyundai Ix35 3 Button Flip Remote Key Shell
Replacement Hyundai i20 i30 3 Button Key Fob Remote Case Shell
Secured by SSL
95% of orders arrive next working day
No quibble return policy
This key shell is a suitable replacement for the following key fobs;
If your Hyundai key fob looks similar then it will fit. Simply transfer the electronics and battery from your existing key into the new fob. This is the easiest way to make your Hyundai key fob look good as new and an ideal solution for key fobs with worn out buttons.
Not the Hyundai key case you're looking for? For other Hyundai key cases click here
Select a row below to filter reviews.